A new trend emerging from the scene, hipster kids is "The Coontail." It's a real or clip-in section of the hair dyed to appear like the tail of a raccoon. Real clever, I know. Kids are asking for it, and some of them are doing it themselves at home thanks to the joys of wikihow and YouTube. Here's how you can do it in the salon.
Paint hair color on. Or use masking tape to ensure straight lines.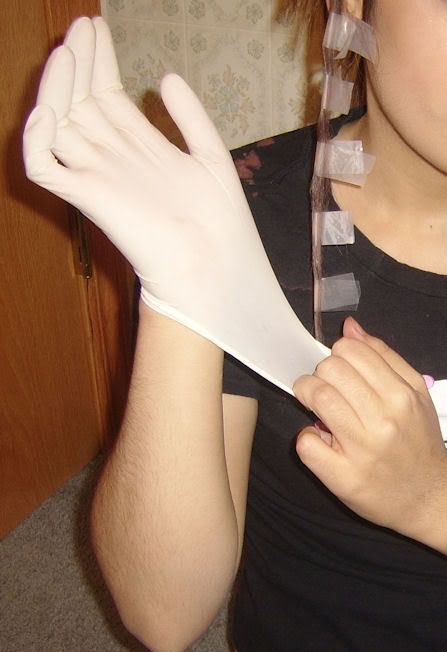 Then color and remove the tape. Done and done.
Some salons charge $15-20 per section. Some charge even less. It all depends whether you think your clients may try them at home.
Source:
http://www.specktra.net/forum/f280/c...ur-hair-85440/